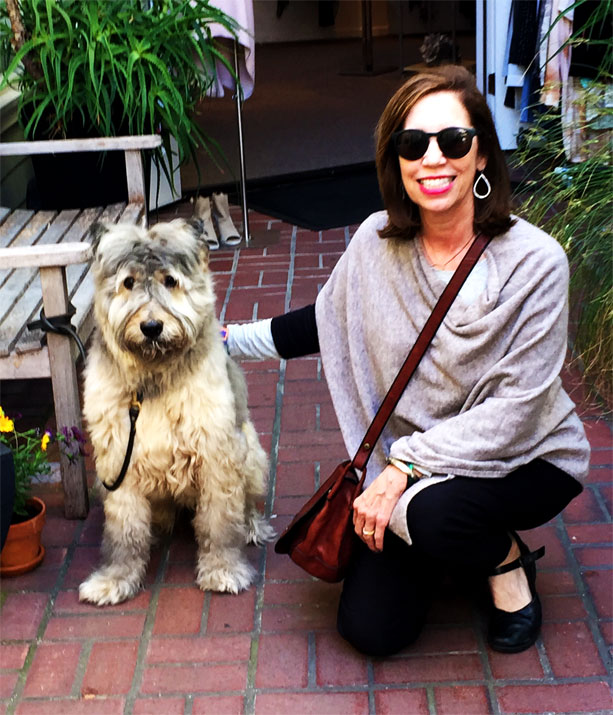 For my law firm please: www.christinewhiteheadlaw.com
I get my best ideas in the barn as I groom my horse, Nifty. The dogs keep a careful distance as I lift a hoof and scrape it out, then move on to the next one. The repetition soothes me. I begin to dream of women like me: restless women on the edge, women who want to trust that love can last forever, and that being sentimental sometimes is not contemptible, and that good men are not so hard to find if you keep slogging along, seeking a melody to fit your words. So that's who and what I write about: restless women searching.  Please slog along with us. Love, Christine
---
Watch the trailer below!
Please view this one minute trailer to get a taste of The Rage of Plum Blossoms. The story takes place all over New York City: Chinatown, West Village, Central Park, Tiffany & Co. and you will never know whom to trust—well, until the end. Thank you for watching.  Best, Christine
---
NEWS FOR RESTLESS WOMEN (and MEN)
The Rage of Plum Blossoms with its restless heroine, Quinn Jones, was in the top 100 Mysteries on Amazon's best seller list and was # 3 in its subcategory of Women's Adventures.
Tell Me When It Hurts with its very restless heroine, Archer Loh, is feeling a resurgence from readers who are enjoying my second book and taking at look back at my first.
Hemingway's Daughter is in development, but I think you will enjoy Finn Hemingway, fictional daughter of literary giant, Ernest Hemingway.
Kindle Reader Giveaway!
Update!I have surpassed the 50 subscriber mark this week and # 50 was the winner.  
Now on to the 100th subscriber!  Thank you all so much. It means more than I can say
The one hundredth person to sign up for my mailing list will receive a Kindle reader. The contest is live so sign up below for your chance to win.
Thank you so very much for reading and signing  up. Best, Christine
    FREE!!!       New Book Trailer for Hemingway's Daughter due out on July 15, 2021. I have 10 free book copies to give away in the next month. If interested, please fill in my contact on the my subscription page. If you send your name and address and subscribe, and are among the first 10 people, i'll send a book!  THANK YOU. Best, Christine