Walker Evans was a photographer who translated photography in the same way that Hemingway translated literature. Both were pioneers. Each one had an appreciation for the spare style that would influence many others, both in photography and in literature. They became friendly during Walker Evans' one month stay in Havana in 1933, although Hemingway was not yet living in Cuba. He didn't get there until late 1939, early 1940, but he certainly visited.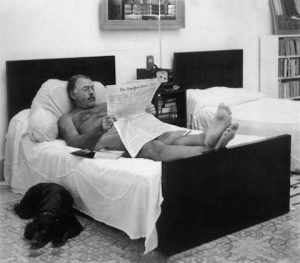 Evans entrusted Hemingway with some of his original prints to be sure they would not be confiscated by authorities during political upheaval in Cuba.
Now, 46 of the vintage prints are for sale by rare book collections. The collection is owned by a man named Benjamin Bruce. His father, Telly Otto Bruce, known as Toby, was Hemingway's friend and guardian of the images for many decades in Key West.
Evans had gone to Cuba to take the photos for a book that was written by Carlton Beales called The Crime of Cuba. It was a fierce critique of American adventurism and an expose of the "disgraceful part we played in her tragic history." "I had a wonderful time with Hemingway," Evans was quoted. "Drinking every night, he was at loose ends…and needed a drinking companion and I filled that role for two weeks."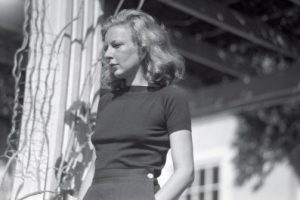 Whether Hemingway's prose style influenced Evans is unclear. However, the political intrigue in Cuba did lead Evans to give Hemingway the prints that would in turn be taken to Key West by boat. Once there, the images ended up in storage near Sloppy Joe's, the famous Key West saloon. "The humidity of Key West made a lot of things a little ripe but the photos are still beautiful," Scott Dewolf, art curator, said.