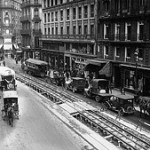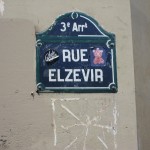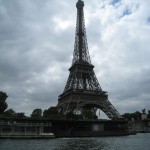 I finally made it to Paris after a bit of drama in getting away.  Due to a family illness, the trip was touch and go as to whether or not we were going to get there at all. Emergency rooms, doctor appointments (not for me; I was packed and set to board that plane) but two days later, after a doctor cleared the trip, we arrived in Paris.
We had rented an apartment in the Marais district and it was perfect.  There were two flights of stairs to lug baggage up but it was not too tough and the climb was worth it. The apartment was both quaint and modern. It was bright and sunny with a wonderful galley kitchen. We marveled over the storage in the modest space. I immediately checked out the WIFI and it worked as if I were home in Connecticut. I'd brought my own hotspot anticipating a glitch but there was none.
The neighborhood was very walkable. Once outside our lovely garden courtyard, I strolled narrow streets, ducked into little hidden parks, heard a band playing in the street in the middle of the day. Better yet, couples took to the street dancing and an old lady danced solo up near the band. It was at that moment that after being in Paris one hour that I knew it would capture my soul.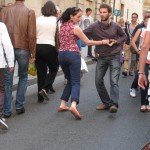 It was just a few steps around the corner to a bakery with fresh baguettes and croissants. Cheese and supplies were handy from a nearby small grocery.
I launched my Hemingway search on day one. While, of course, Paris has changed vastly since Hemingway was there, but still there are some memorable spots that are not much changed.  Shakespeare & Company is still there minus Sylvia Beach. Les Deux Magots is still there, although it's now a very busy corner.  I had fun pretending that Hemingway was sitting at a corner table, deep in thought and writing what ultimately became The Sun Also Rises or one of his reporting pieces that kept the family afloat while he waited for his big break.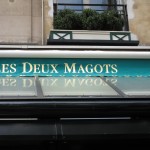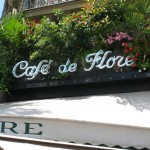 I walked the Hemingway walk along the Seine, up to Montmartre and saw the first apartment that he and Hadley shared.  Obviously it's occupied but I saw where it was.  I was recently listening to some tapes that Alice Sokoloff had made of conversations with Hadley and which ultimately went into her book about Hadley.  Hadley described in this conversation the bad neighborhood that she and Hemingway lived in when they first arrived in Paris, the unpleasant smells from the nearby businesses, and her loneliness in Paris. I'd never been as aware of that fact prior to listening to the tape.  I had the impression that Hadley was happy in Paris because Hemingway was happy, but she described how difficult it was without knowing the language and given the fact that he was away during the day writing. She felt alone and an outsider.  She was very homesick.  She ultimately came to love Paris and willingly stayed there and even after moving back to Chicago with her second husband Paul Mowrer, she and Paul went back to live in Paris for a few years after the war.  A Moveable Feast describes well the foods, the sights, and the smells in Paris in those early years.  It was my dream to go and see these places while knowing they had changed, and it exceeded my expectation.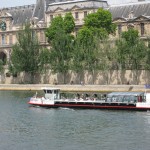 Aside from the Hemingway connection, I found Paris to be the most lovely city I've ever been in and I can't wait to go back.  I truly fell in love with it.  I did not meet one surly French person.  I speak a little French but far from well.  Still, everyone was simply wonderful; the food was terrific and we weren't eating at five-star restaurants and I felt welcome and everyone we met was very friendly. I am obsessed with the Eiffel Tower, the Seine, the Love Lock Bridge, the Pont Neuf, the Rodin Museum. I would go back in a split second and I will. To Hemingway's Paris, then and now.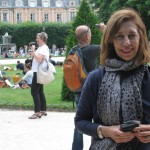 Below: me at the Place des Voges.