Happy Thanksgiving to All! Next volume available. These years cover the success of The Sun Also Rises, marriage to Pauline, serialization of A Farewell to Arms, and the rise of celebrity. Good reading there!  Best, Christine
 Fourth volume of 'The Letters of Ernest Hemingway' series available Nov. 3
New book features Hemingway's personal correspondence from 1929 to 1931
November 1, 2017
UNIVERSITY PARK, Pa. — "Sweet, deferent, generous, dutiful, responsible, arrogant, belligerent" — these are just a few of the traits that Penn State Liberal Arts Professor of English Sandra Spanier said Ernest Hemingway reveals in a series of personal correspondence that she and her team have collected and published in the fourth volume of "The Letters of Ernest Hemingway (1929-1931)."
The book, published by Cambridge University Press and available in the U.S. on Friday, Nov. 3, is edited by Spanier and Miriam B. Mandel and captures an important turning point in Hemingway's life as he — for the first time — begins to contend with celebrity.
The new book picks up where the third volume left off in April 1929, just as Hemingway is returning to Paris with his second wife and just before Scribner's Magazine serialized his novel "A Farewell to Arms" from May 1929 to October 1929. Spanier, who serves as general editor of the Hemingway Letters Project, explained that Hemingway's correspondence reveals an internal struggle in dealing with his meteoric rise to international fame.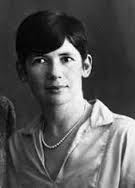 "On the one hand," Spanier said, "Hemingway was highly interested in how his work was being received, but he is also increasingly intent on keeping his private life separate from his writing life." Among the 430 letters to 125 correspondents in the volume is an October 1929 note from Hemingway to his mother in which he writes, "If anyone ever wants to interview you about me please tell them that you know I dislike any personal publicity and have promised me not to even answer any questions about me."
In addition to coping with his newfound fame, the editors identified other themes emerging from Hemingway's letters, including his reflections on mortality, depression, his professional persona and international politics.
"We also see an unfamiliar aspect of Hemingway's personality — that of a mentor," Spanier said, citing correspondence with other writers, including a note to George Albee in October 1931. Among Hemingway's other literary correspondents are John Dos Passos, F. Scott Fitzgerald, James Joyce, Archibald MacLeish, Ezra Pound, Thornton Wilder and the legendary editor Maxwell Perkins.
"Keep on writing — you will write damned good stuff — but I can't take that story and go to bat for it because it isn't right yet — But it's better to write a new one than re-write an old one — If this advice is punk — remember you asked for it."

— Ernest Hemingway to George Albee, 1931
Spanier said that she is continually amazed at the enduring and intense public interest in Hemingway: "We are producing these volumes as a comprehensive scholarly collection, but we have a very wide general readership."
"Reading Hemingway's letters is to go back in time by stepping into the fascinating world of a revolutionary wordsmith; a voyage through decades to the very moments when literature was taking a sudden bend in the road; a shift that was being steered by the father of modern literature. Indeed, the value of these letters cannot be overstated."

— Nick Mafi, Esquire
Spanier directs an international team of scholars working to collect and publish more than 6,000 letters from Ernest Hemingway in a projected 17-volume series. Her work has taken her around the globe.
In addition, Spanier engages a team of Penn State graduate and undergraduate students in the Hemingway Letters Project. Undergraduate interns assist in maintaining the extensive master archive of more than 25,000 documents, while graduate research assistants work closely with volume editors to research annotations, the informative notes that explain Hemingway's numerous and often obscure references to people, literary works and historical events. With strict procedures in place for documenting research, one footnote might generate dozens of pages of recorded information behind the scenes.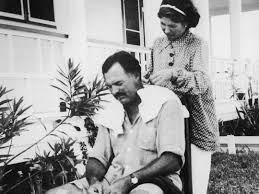 One former graduate student, Assistant Research Professor of English Verna Kale, received her doctorate from Penn State in 2010 and now serves as the project's associate editor. Kale said that public interest in Hemingway adapts with cultural trends. "After World War II people were interested in heroism in Hemingway's stories; more recently we've seen a focus on how he deals with issues of gender and sexuality. His appeal is as timeless as it is universal," said Kale.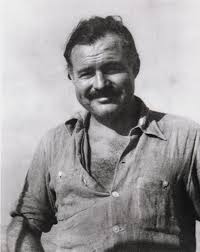 More information about the Hemingway Letters Project and the most recent volume is available on the Hemingway Society Website.