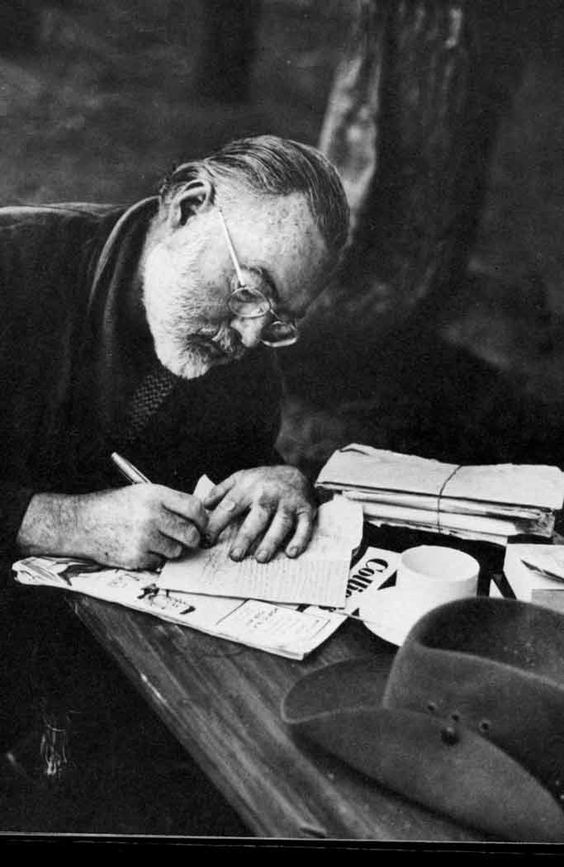 It is awfully easy to be hard-boiled about everything in the daytime, but at night it is another thing. The Sun Also Rises, Ernest Hemingway
There is no lonelier man in death, except the suicide, than that man who has lived many years with a good wife and then outlived her. If two people love each other there can be no happy end to it. Ernest Hemingway

Hemingway killed himself on July 1, 1961. It's sad to think about but he was true to himself to the end. His great companion, A. E. Hotchner, who just passed away himself within the past several months, wrote an essay about the death and I attach the link here.

Hotchner met Hemingway while doing a story for Cosmopolitan, which was about the future of everything: art, music, theater, and literature. They asked a young journalist to go down to Cuba and interview Hemingway. I won't repeat what I've written before about their meeting.
Suffice to say for this post that Hotchner remained to the end a trusted confidant, hell-raiser when necessary, collaborator on projects, and loyal friend. As he notes in his article, he dramatized many of Hemingway's stories and novels for TV and the movies, and they traveled through Europe together often.

Hotchner, in his article, notes that Hemingway called him in May of 1960 from Cuba. Hem had been asked by Life magazine to cut a 92,000 word article down to 40,000. A month later, Hem had only cut out about 534 words. He asked Hotchner to come to Cuba to help him. He did go and got the job done, but Hotchner noted that Hem was "bone tired and very beat up." He assumed that after a period of rest, Hem would be back to his hale old self.
Much has been written about Hemingway's paranoia and the last year of his life. He felt that the feds, the FBI, the IRS or all were following him and out to get him. During dinner with Hem and Mary (Hemingway's fourth wife), Hem indicated halfway through the meal that they had to leave because two FBI agents at the bar were watching him. At the time Hemingway was working on A Moveable Feast, having difficultly, although most of the Paris sketches were all set and down on paper. He often spoke of suicide. His father had killed himself.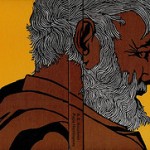 During the last eight months of Hemingway's life, he received eleven electric shock treatments at St. Mary's Hospital in Rochester, Minnesota. During a short release, he attempted suicide twice with a gun; on a flight to the Mayo Clinic, he tried to jump from the plane. When it stopped in Casper, Wyoming, for repairs, he tried to walk into the moving propeller.
When Hotchner visited him in June, he'd been given a new series of shock treatments and insisted that his room was bugged. When Hochner asked him, "Papa, why do you want to kill yourself," he replied, "What do you think happens to a man going on 62 when he realizes that he can never write the books and stories he promised himself? And do any of the other things he promised himself on the good days?" Hotchner noted that he'd written a beautiful book about Paris and Hem replied, "The best of that I wrote before. And now I can't finish it."

When Hotch suggested he could relax or retire, Hem noted, "How does a writer retire? Everywhere he goes he hears the same damn question: what are you working on?"
The irony is that decades later in response to a Freedom of Information petition, the FBI released its Hemingway file. J. Edgar Hoover had placed Hemingway under surveillance because he was suspicious of his activities in Cuba. Agents filed reports and tapped his phones. The surveillance continued all through his confinement at St. Mary's Hospital and it's likely that the phone outside of his room was tapped after all.
Hotch ends the article noting that he believes Hemingway truly sensed the surveillance and that it contributed to his anguish and his suicide.
The above borrows heavily from the article by A. E. Hotchner, so I urge you to read it directly. Hotchner also wrote the wonderful book "Papa Hemingway" and "Hemingway and His World." I love his writing and his view of Hem as a true friend, not just as "Hemingway." There's not a better source, in my opinion, for getting a real flavor of what it was like to be part of Hemingway's posse and inner circle.
http://www.nytimes.com/2011/07/02/opinion/02hotchner.html?pagewanted=all&_r=0
RIP, Hem.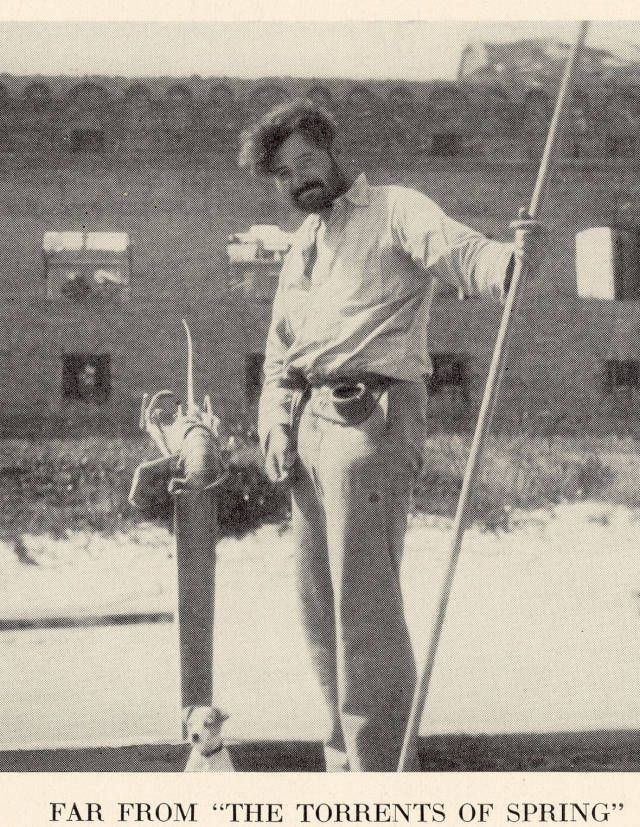 young man: all of it ahead of him.