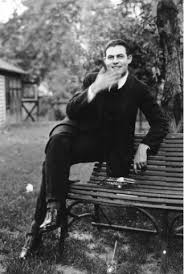 On Saturday, June 24th, the Hemingway Foundation in Oak Park, Illinois, hosted a party to celebrate Hemingway's graduation from high school in 1917 – 100 years ago – from Oak Park and River Forest High School.  The Foundation provided some jazz, some spoken word performances, a silent auction, and cocktails.  It has long been debated what Hemingway's favorite drink was.  Contenders are a daquiri, a mojito, a bloody mary, and the ever-popular martini.  Solid authority supports a dry, very cold martini as his favorite.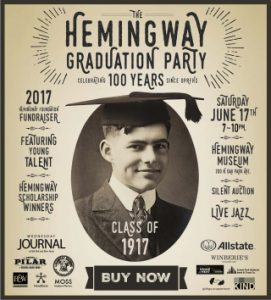 The Foundation also introduced their second annual publication of a collection of short stories called Hemingway Shorts, by rising writers.  The Hemingway Foundation chairman, John Barry, presented several lesser known facts about Hemingway.  If you read this blog regularly these will not be lesser known to you but bear with them.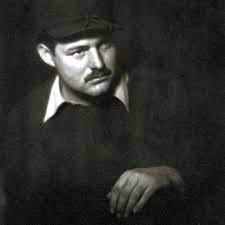 Hemingway suffered several concussions.  There was the shell explosion in World War I, the skylight handle in Paris he mistakenly pulled which brought the window down to crash over his head leaving him with a lifelong scar that is very visible in his photos (no, he wasn't drunk at the time!), and two plane crashes, the second of which caused the press to believe he was dead.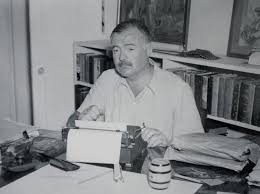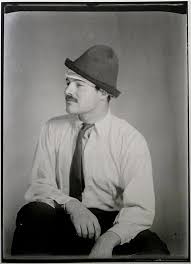 2. While he was born in Oak Park, he counted downtown Chicago and Upper Michigan as home.  He honeymooned with his first wife, Hadley Richardson, in Upper Michigan on Lake Walloon, and after the war moved to Chicago for several months. 
 3. He burnt the candle at both ends.  Hemingway stayed up late but got up early.  His usual habit when he was writing well was to get up early and work until the early afternoon.  He'd then take a swim, go out on the Pilar, his boat, and relax with friends.  While working on a book he was very disciplined.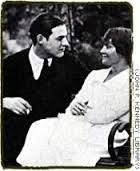 He wrote/typed standing up.  Due to the leg injury from shrapnel in World War I, he was more comfortable standing than sitting when working.  After the plane crashes, it was even more common for him to write while standing.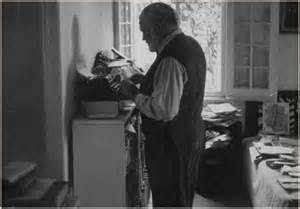 He knew a fair amount about loss and starting over.  When Hemingway was married to Hadley and they were living in Paris, he was reporting for the Toronto Star.  He had been assigned to cover the Conference of Lausanne being held in Switzerland.  While there, he thought he could do some work as well as share some of his work with other journalists who might be interested.  He sent a telegram to Hadley asking that she bring some of his work.  She put all of his manuscripts in a suitcase along with the carbon copies.  Once on the train, she stepped off to buy a bottle of water and when she returned the suitcase had been stolen.  It was more than a year and a half's work and all that was left were two short stories that were in the back of a drawer at home.  Scholars have debated whether it actually served Hemingway well to have to begin again and helped him perfect the lean style for which he is known or if it's a huge loss to the history of his evolving style.  If anyone finds them…He did forgive Hadley, but it remained a sore spot for a long time.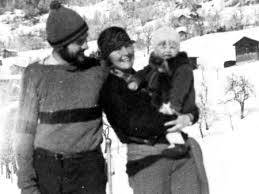 So happy 100th anniversary of high school graduation of Ernest Hemingway.