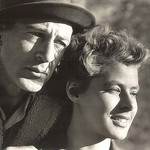 If you are lucky enough to have lived in Paris as a young man, then wherever you go for the rest of your life, it stays with you, for Paris is a moveable feast.
― Ernest Hemingway, A Moveable Feast
Everyone's commented on it: Hemingway's preoccupation with women's hair. Hemingway's mother, Grace, whom he purported to hate, had auburn hair that was her pride and joy. She wore it often in the Gibson girl style of the day and was quite proud of it. In almost every work of fiction that Hemingway has written–and nonfiction if you want to count A Moveable Feast–the time spent on the description of any of the main woman's character's hair is significant.
Lady Brett Ashley in The Sun Also Rises had short, swept back hair. She wears it cut "short like a man." Catherine Barclay had soft hair and "wonderfully beautiful hair. "I would lie sometimes watching her twist it up in the in the light that came in the open door and it shone even in the night as water shines sometimes just before it is really daylight." From A Farewell to Arms.
Maria, whom Robert Jordan called the rabbit because of her short-cropped hair cut off by the Fascists who gagged her with her own braids which was growing out, had hair the "color of wheat." See above, Ingrid Bergman as Maria. Gary Cooper as Robert Jordan. In The Garden of Eden, the wife cuts her hair to match her husband's and they both are attracted to the same woman. The Garden of Eden, however, was published posthumously and as I've noted in earlier posts, I don't think the same standards can be applied to something published after the author's death since clearly he hadn't felt it was ready to be published at the time of his death. A huge editing may have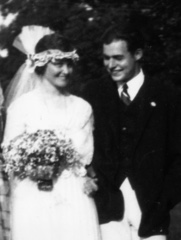 in the offing.

In his actual life, Hadley had lovely red hair. Shortly after their marriage she cut it short. It's not clear whether she did so to please Hemingway or just for ease of care after she had Bumby. Hemingway seems to be one of the few men who prefer women with short hair.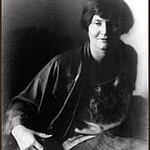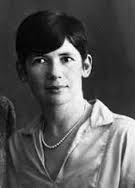 Pauline had a boyishly short pixie cut. She had very dark hair and it was quite stylish on her. Hemingway liked it. At one point during their marriage, when he was clearly attracted to Jane Mason, a socialite and a stunning, legendary strawberry blond, Pauline dyed her hair blond and arrived home with this completely new look. There is no record of whether Hemingway liked it or reacted to it but she didn't keep it blond for very long.
Martha had swinging long, blond hair when Hem met her which at times was shorter.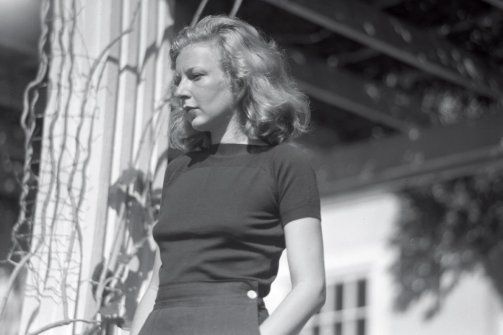 had short, swept back curly blond hair that framed her face.
From their first meeting, Hemingway and Gertrude Stein were simpatico. They did have a falling out several years later and despite the fact that Gertrude Stein clearly was living in a lesbian relationship with Alice B. Toklas, he maintained that there was a true animal attraction and that at least from his end he would have liked to have consummated the relationship had the situation been different. He describes Gertrude as having lovely dark immigrant hair and the sentiment is one of admiration. Her hair also was short and swept back at times, a style Hem favored, and at other times, longer and pinned up.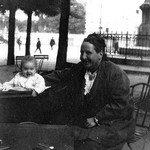 Scholars have pondered for years about whether this preoccupation came from the fact that Hemingway's mother dressed him in girl's clothes from a young age. She often represented to outsiders that he and his sister, Marcelline, were twins (they were about a year apart) and Grace maintained his hair at a feminine length.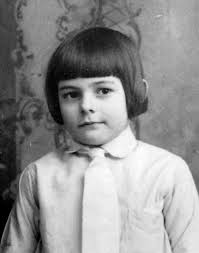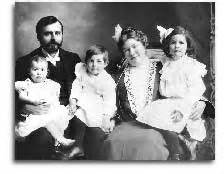 . On occasion she called him Ernestine until he was about 6-years old. At that point he rebelled and demanded a hair cut and boy's clothes as well as to be called by his real name. We can get psychological about the implications .
While too much can be made of this element of Hemingway's writing, it is something to think about and it is an interesting theme that runs through the novels in particular.