• I knew that Hemingway's books were banned in various communities and countries. The below are added nuances.
For Whom the Bell Tolls (1940) by Ernest Hemingway. The story considers suicide in preference to capture during the Spanish Civil War. In 1940, the U.S. Postal Service refused to let it go through the mail.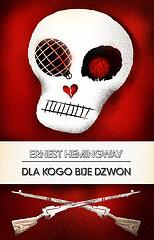 Hemingway lived and wrote in Piggott, northeast of Jonesboro, around 1930. He worked on another of his frequently banned books, A Farewell to Arms (1929) while in Piggott, where he is remembered by the Hemingway-Pfeiffer Museum and Educational Center.