It is the end of an era in Cuba. Although Fidel Castro has not recently been active in governing Cuba, he still was a force and an icon.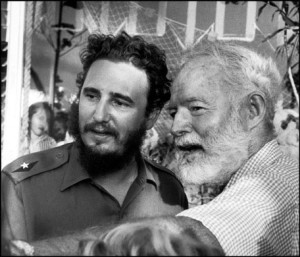 Hemingway loved his Cuban home. From his patio at night, he could see the lights of Havana twinkling in the distance. When asked why he didn't live in America, he said – and I am paraphrasing – "if you can find a place in the States that has this climate, this food, these people, I'll happily move." He loved the Cuban people, baseball, the food, the drink, fishing.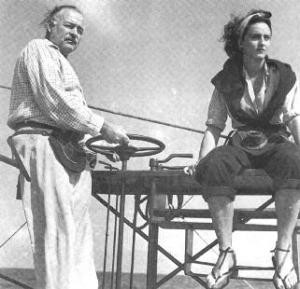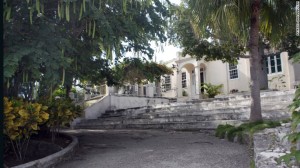 Hemingway did have a run in with Batista's forces shortly before he was forced to leave Cuba. They had invaded his home – why, I don't recall at the moment – and when his loyal old spaniel, Black Dog, tried to defend, a soldier hit him in the head with the butt of his gun and Black Dog perished. Hemingway never recovered from that loss and it increased the depression that he was already suffering. Black Dog lived for Hemingway. When Hemingway was away, he'd pine and barely eat and sit on the front steps, waiting for master's return. When Hemingway took a walk in the gardens, as he did most mornings, Black Dog and an ever-loyal Boise, one of his favorite cats, would follow along. When Hemingway would write, Black Dog was at his feet and wouldn't move until he stopped writing for the day.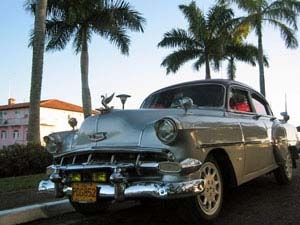 As Cuba became a more perilous place to live, Hemingway, who had a nodding acquaintance personally with Castro, felt with a sense of foreboding that his time in Cuba was nearing an end. As protesters roamed the streets with signs saying "Yanqui No", he, and particularly Mary, his wife, came to realize that their time was limited. It came faster than they expected when on a trip to America, Hemingway was advised that he and Mary could not return. That's a whole other story for another day.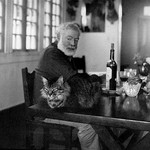 Whatever your opinion about Castro, he leveraged the status of Little Cuba into a country that was noticed by all. The Bay of Pigs is legendary. The U.S., and particularly John F. Kennedy, suffered a stinging loss that haunted Kennedy greatly. This disaster was later somewhat balanced out by the psychological and real victory in the Cuban missile crisis. As most of you probably recall, Nikita Khrushchev backed down and did not put missiles in Cuba–within launching reach of the U.S. Castro's death does indeed mark the end of an era.