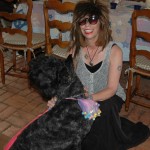 So it is fall and I am contemplative. I have been reading a lot of Hemingway lately and just finished the new book by Naomi Woods called Mrs. Hemingway, a well-researched novel/history of Hemingway's four wives.  I liked it. It's  a subject I've read much about and recommend Bernice Kert's Book The Hemingway Women highly.
I am now enmeshed in my own novel about Hemingway. I finished it, it's being edited as I write, and I'm taking it to a writer's pitch conference at the end of September. I am hoping that someone loves it and wants to publish it. I am delaying the publication of my second book to see if this one can leap frog over book two.
For those of you reading this who also write, I know you can appreciate the anxiety that comes with the task. We all write because we have to. It clearly is not paying any bills. We write because we need to get the story, the history, the concept down. But then we bounce from thinking it is a fantastic book to thinking it is nothing, less than nothing, a waste of time.
My first novel is called Tell me When it Hurts. Most Amazon reviews have been very good but there are a few that were not. THOSE are somehow the ones you remember.  So you soul search. Could I have done a better job? Did that part lag?  Then you realize that 10% of readers of any book will not like it. It's not their sort of book; they were in a bad patch; they don't like your subject matter; they like sci fi but someone gave them your literary novel of 18th century love.  Still, it smarts.
So I am heading on Sept 25 to tough love in NYC and we'll see what happens. Stay posted because if you love Hemingway, you may like my novel. More on title and next steps.
Thank you for reading. Love, Christine