BY SCOTT BEGGSJULY 21, 2019(UPDATED: APRIL 2, 2021)
Ernest Hemingway was a titan of 20th-century literature, converting his lived experiences in multiple wars into rich, stirring tales like A Farewell to Arms and For Whom the Bell Tolls. The avid sportsman also called upon his love for the outdoors to craft bittersweet metaphorical works like Big Two-Hearted River and the Pulitzer Prize-winning The Old Man and the Sea. Here are 10 facts about the writer known as Papa, who was born on July 21, 1899.
1. ERNEST HEMINGWAY EARNED THE ITALIAN SILVER MEDAL OF VALOR AND A BRONZE STAR.
Hemingway served as an ambulance driver in Italy during World War I, and on July 8, 1918, he was badly wounded by mortar fire—yet he managed to help an Italian soldier reach safety. The action earned him an Italian Silver Medal of Valor. That honor was paralleled almost 30 years later when the U.S. awarded him a Bronze Star for courage displayed while covering the European theater in World War II as a journalist. His articles appeared in Collier's and other magazines.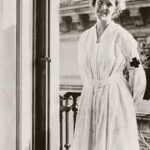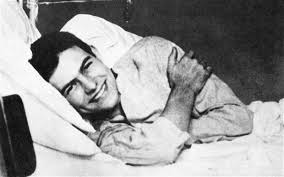 2. ERNEST HEMINGWAY WAS ALSO ACCUSED—AND CLEARED—OF WAR CRIMES.
Following D-Day on June 6, 1944, when Hemingway, a civilian, was not allowed to disembark on Omaha Beach, he led a band of Resistance fighters in the French town of Rambouillet on a mission to gather intelligence. The problem was, war correspondents aren't supposed to lead armed troops, according to the Geneva Convention. The Inspector General of the Third Army charged Hemingway with several serious offenses, including removing patches from his clothing that identified him as a journalist, stockpiling weapons in his hotel room, and commanding a faction of Resistance operatives. Eventually, he was cleared of wrongdoing.
Hemingway always maintained that he'd done nothing but act as an advisor. He wrote to The New York Times in 1951, stating he "had a certain amount of knowledge about guerilla warfare and irregular tactics as well as a grounding in more formal war, and I was willing and happy to work for or be of use to anybody who would give me anything to do within my capabilities."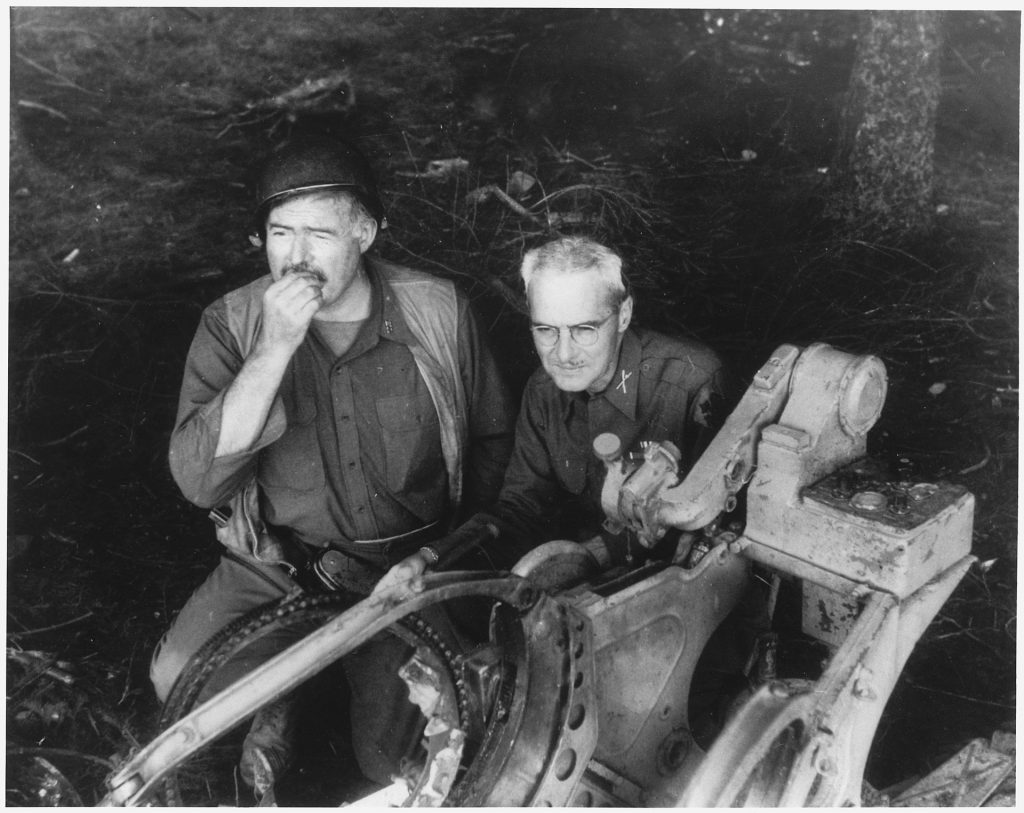 3. GERTRUDE STEIN WAS GODMOTHER TO ERNEST HEMINGWAY'S SON, JACK.
Renowned American modernist writer Gertude Stein moved to Paris in 1903 and hosted regular salons that were attended by luminaries and artists of the time. They included Pablo Picasso, Ezra Pound, F. Scott Fitzgerald, and a young Ernest Hemingway. Stein became godmother to Hemingway's first son, Jack, in 1923.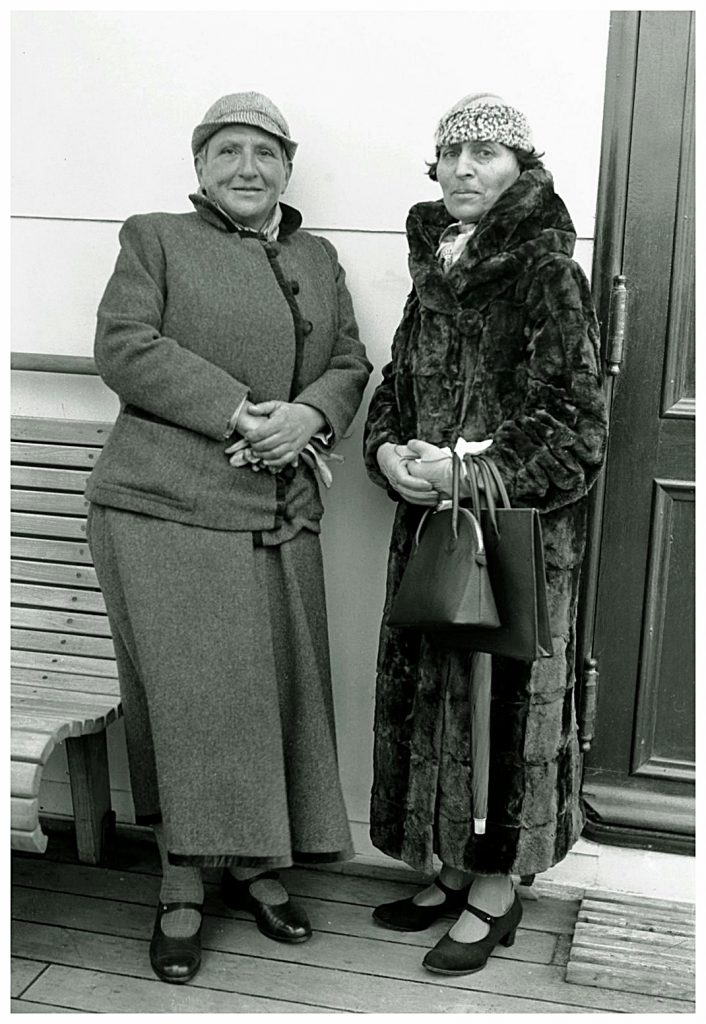 4. ERNEST HEMINGWAY WAS ALLEGEDLY A KGB SPY—BUT HE WASN'T VERY GOOD AT IT.
When Collier's sent the legendary war correspondent Martha Gellhorn to China for a story in 1941, Hemingway, her husband, accompanied her and filed dispatches for PM. Documentation from the Soviet Union (revealed in a 2009 book) shows that Hemingway was possibly recruited as a willing, clandestine source just prior to the trip and was given the codename "Argo." The documents also show that he didn't deliver any useful political intel, wasn't trained for espionage, and only stayed on their list of active sources until the end of the decade.
5. ERNEST HEMINGWAY CHECKED OUT F. SCOTT FITZGERALD'S PENIS IN A PARIS MEN'S ROOM.
Hemingway chronicled his life in Paris in his 1964 memoir A Moveable Feast, in which he claimed he had one memorable encounter with F. Scott Fitzgerald. The Great Gatsby author shared that his wife Zelda had mocked his manhood by claiming he wouldn't be able to satisfy a lover. Hemingway offered to investigate the matter and render a verdict. He took Fitzgerald to the bathroom at Michaud's, a popular restaurant in Paris, to examine the organ in question. Ultimately, Hemingway assured Fitzgerald that his physical endowment was of a totally normal size and suggested he check out some nude statues at the Louvre for confirmation.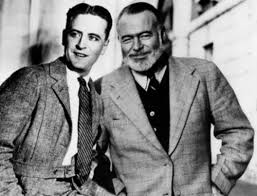 TO BE CONTINUED.